Emerging Leaders
The potential of being a leader exists in all of us.
People do not have to be born with specific traits of a leader. Rather, leadership emerges in those who constantly test themselves through real-world experiences and who strive to understand who they are at their core. Learn more about Maryam's experiences »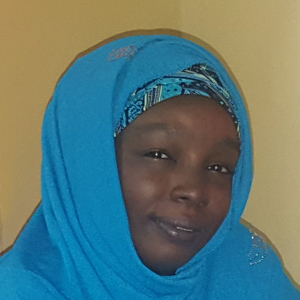 Maryam Maishanu
CEO, LearnOn ICT Academy
Bauchi, Nigeria
Learning to lead is a process of learning by doing. Leadership, then, is a craft that can be cultivated through activities designed to provide opportunities for youth to work in teams to solve real-life problems. ShuraForAll supports leadership development as outlined below. For more information and online or onsite support, contact us.
ShuraForAll encourages the development of just leaders who are compassionate toward others. These leaders regularly consult with a broad range of people who actively participate in making decisions on selecting the best course of action to take on matters of importance to them.
Want to share the story of such a person? Please email it to ShuraForAll for consideration of adding it to the Emerging Leaders Series. If selected, the story will be published on this site.
Process of a Shura
Challenging issue or problem
Students identify an opportunity to address a real issue or problem in their community. They use ShuraForAll to create and manage a shura whose participation can include other students, teachers, or advisors from other communities across the world.
Shura set up
The person who starts the shura is responsible for explaining its context and providing a timeline for completing its phases of activities.
Discuss phase
Following the shura set up, all participants share their points of view on the issue as they recommend various courses of action to take. They are expected to provide evidence in the form of linked references or uploaded files to support their viewpoints.
Decide phase
After the discussion time period has ended, each person should select their preferred course of action based on their best judgment. The tool will compile selections and present the results to everyone. Once the course of action is agreed on, the shura effort moves to the next phase.
Deliver phase
Try to put the selected course of action into motion by setting objectives and carrying out action steps. Each person either joins an existing team or starts a new team and then performs the work. ShuraForAll charts the progress along the way, letting everyone know how things are going.
Ideas for shura issues
A lot of us can't earn enough money to meet our needs.
Who can help us find opportunities to earn money while we are training to get new skills? Are there skilled people willing to volunteer to help us learn? What courses should be offered in our school that better prepare us?
Our water is not safe for drinking.
What is causing our water to be bad? What can we do to prevent our water from being this way? Can we purify it ourselves?
Many of us do not feel safe in the neighborhood.
What can families do to help each other? Can we get adults from other neighborhoods to help? How can we get school teachers involved?
Our school needs more money to operate effectively.
What can we do to help? Should we try to write a grant? Are there organizations we can partner with?
Many families have houses that need repair.
Are there people with skills who will volunteer or work for a small wage to make repairs? Do they have the needed tools? Should we try to find a way to provide these tools ourselves? What other parts of this problem should we focus on?